COVID-19 RESPONSE
As a result of the COVID-19 outbreak, We are offering ONLINE ONLY Driver Education Program (DEP) Courses in compliance with the Maryland Department of Transportation: Motor Vehicle Administration.
VIEW COURSES
ONLINE DEP COURSE
The Online Driver Education (DEP) classes will be conducted through our Zoom Virtual Classroom Certification Course. Make sure you register today to save your slot in our upcoming session.
REGISTER NOW!
WHAT YOU NEED
Visit our Online Course Guide to get an overview of the process and requirements. tSudents must have a computer, laptop, tablet or phone with a speaker/mic and built-in camera, web camera or attached camera.
VIEW COURSE GUIDE
About Smart Driving Academy
Smart Driving is the leading Driving and Counseling Institution in the Washington DC Metro Area. Our main goal is to give proper guidelines and driving techniques, in a safe and responsible manner to all our students.
We pride ourselves in safety issues in order to reduce deaths, injuries and economic losses resulting from collision and other driving hazards. It is our aim to help the young and old drivers to adopt defensive driving techniques and to become very responsible drivers and be courteous towards other road users.
00
Counseling Service Hours
00
Driving Instruction Hours
Behind The Wheel
The safe driving experience and knowledge you'll gain during the supervised driving portions of this program will help you ace your road test and get on the road with your new driver's license.
Driver Education
Maryland Driver's Education program is one of the prerequisite by law prior to obtaining your Provisional Driver License (PDL). We offer this program for teens and adults who are getting their driver's license for the first time.
Driver Improvement
The Driver Improvement Program (DIP) is a 4-8 hour instructional program that is intended to provide driver rehabilitation. You may have been assigned to the driver improvement program for a variety of reasons from the MVA.
Drug & Alcohol
We offer the 3-Hour Alcohol & Drug Education Program (ADEP). This 3-hour class is required by the Maryland MVA for drivers who have a valid driver's license from another country and want to apply for a Maryland driver's license.
Road Test Service
We can assist with your MVA Drivers Road Test appointments. We provide vehicles with well trained professional instructors to accompany students for road tests appointments.
The school is satisfactory. I had a great time with a few hitches here and there but overall I'm glad I chose them. I passed my test with 100% accuracy the first time and I credit that to Smart Driving Academy. You'll be happy if you go there.
Terrence
Driver Education
Smart Driving Academy did not only teach me how to drive, but also the real qualities of being a good driver and how to respect the traffic rules and regulations for safe driving. The instructors are incredible polite and respectful. I would recommend every one any to go there for better training.
I highly recommend this school. In addition, the whole team offers a lot of encouragement, strategies and advice on how to successfully get your provisional license. I passed my drivers test on the first attempt with minimal out of class driving practice.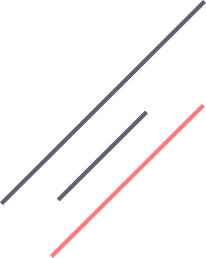 Subscribe to Our Newsletter
Stay connected for all the latest news, promotions and updates. We never spam and do not share or sell your information.